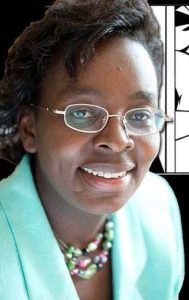 Kigali, August 20 (RNA) – Embattled opposition politician Ingabire Victoire is back in the news – this time claiming that the ex-RPF rebels "did not kill only Hutus, but they killed also Tutsis" accusing them of collaborating with Hutus.
Speaking to Womens' International News Gathering Service (WINGS) from Kigali, Ingabire accuses the now ruling party of coming into the country from outside with a plan to slaughter both Hutus and Tutsis.
WINGS is a series of news and current affairs programs by and about women around the world, produced and distributed by the Womens' International News Gathering Service. This particular program on which Ingabire appeared took place was recorded on July 11.
"…For the RPF, the Tutsis who stayed in the country, who worked together with the Hutu government – they saw them as the collaborators of this Hutuist regime," says Ingabire in the recording obtained by RNA.
"And, they considered – most of them were considered as the enemy."
The troubled politician alleges that after the end of the three month Genocide against the Tutsi between April and July, "the killing was going ahead until 1997, when they killed the people in the Congo."
Like the comments Ingabire made at the Gisozi Genocide memorial center where some 300,000 people are laid to rest, the latest accusations are likely to raise more fire for the leader of the yet-to-be registered FDU-Inkingi group.
The Gisozi comments made on January 16 make up part of the charge sheet for which Ingabire is awaiting trail. The state affirms that the views amounted to Genocide negationism.
Ingabire alleges that the RPF "considered the Tutsis in Rwanda as the enemy who accepted to collaborate with the Hutu government."
"The RPF, they killed also Tutsis; they did not kill only Hutus, but they killed also Tutsis, like the extremist Hutus killed the Hutus and killed the Tutsis," claims Ingabire. (End)
ARI-RNA /Pol/ 20. 08. 10/ 09:00 GMT
Posté par rwandaises.com